AM 1220 - CJUL

Info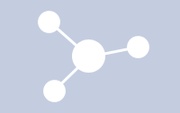 Oops… AM 1220 - CJUL is temporarily unavailable.
Click here to visit the Station's website:
Obtenez Radio Widget!
Contact: news@thecornwalldaily.com lorne.wiebe@corusent.com bill.kingston@corusent.com JJ Johnston – General Manager Email: Pat.Baranowski@corusent.com Holly Wilson – Promotions Director Email: holly.wilson@corusent.com Angie Baker – Sales Manager Email: angi
Ecouter en direct, en ligne. Playlist, tracklist et liste de chansons les plus jouées, a venir...
PC a besoin de Windows Media Player - Mac a besoin de Real Player en plus - Voyez les questions fréquentes pour plus d'information sur comment écouter en direct le radio streaming